Define the responsive blocks
This part of the tutorial shows you how to define the responsive blocks in your spreadsheet.
Open the settings
Open the Responsive blocks settings from the ribbon.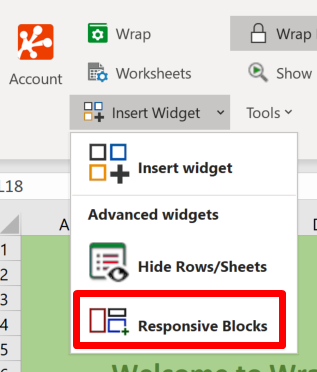 Add New
Click on the Add new button.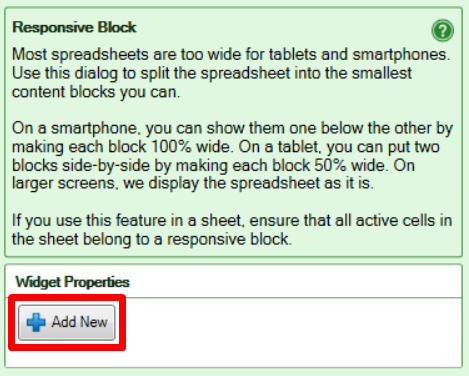 Select Range
This opens the widget properties panel, in which you select the cell range for the first block. Click on Select Range.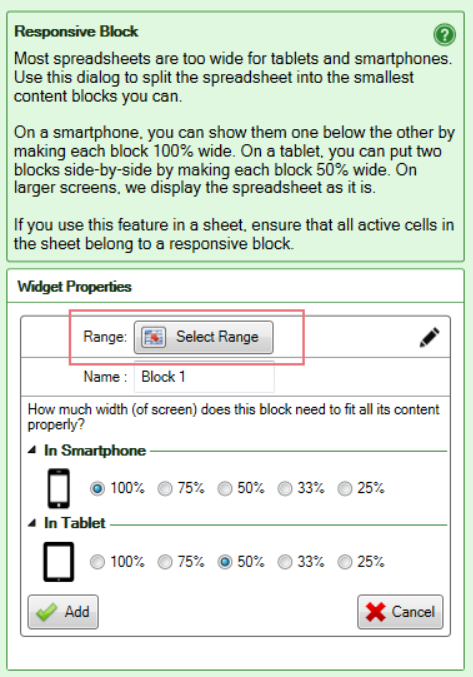 When the Select Range box appears, place the cursor in the input field and type the coordinates for the block or drag the cursor diagonally across the cell range.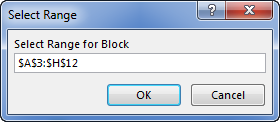 Block Name
Give the block a name that makes it easy to understand its function in the spreadsheet, and its contents.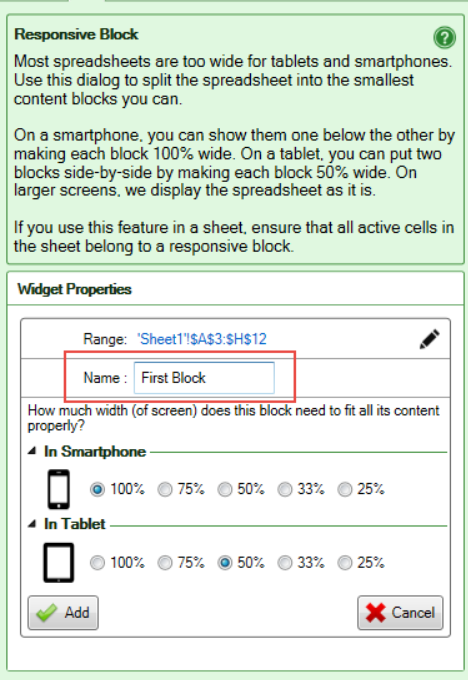 Block Width on phone and tablet
Specify how much of the screen width to use for the block. There are separate settings for phones and tablets.
In the below screenshot, the block will use 100% of a phone screen but only 50% on a tablet. This gives room for additional blocks to the right if they use 50% or less of the screen width.