Function reference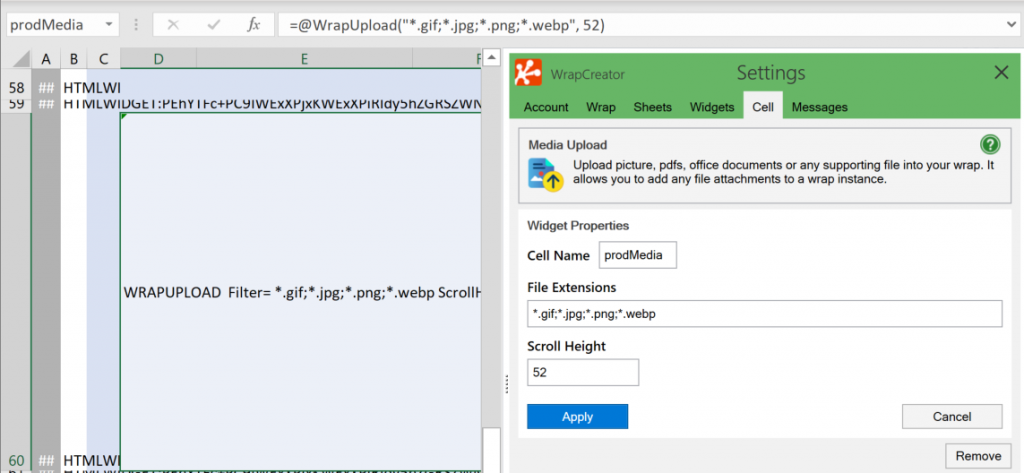 Example
In the example above, the Media Upload widget lets the user upload a few common file types for images with each wrap instance.
Files can be previewed in the wrap so make sure the Media Widget's cell has adequate height and width. The height of the Media Upload widget itself is set to 52 pixels.
The following cell formula is inserted into the cell.
=@WRAPUPLOAD("*.gif;*.jpg;*.png;*.webp", 52)
Format and parameters
=WRAPUPLOAD("filename_patterns", scroll_height)
"filename_patterns"
A list of patterns that match all the filenames you accept for upload. Enclose the list in quotes and separate the patterns with semicolons. For details, read more under Parameters above.
scroll_height
The height of the widget is 39 pixels by default. You may want to increase the height if many files are expected to be added, to make room for all the file icons.
The WRAPUPLOAD() function must be the only function in the Excel formula and it cannot be nested with another Excel function.